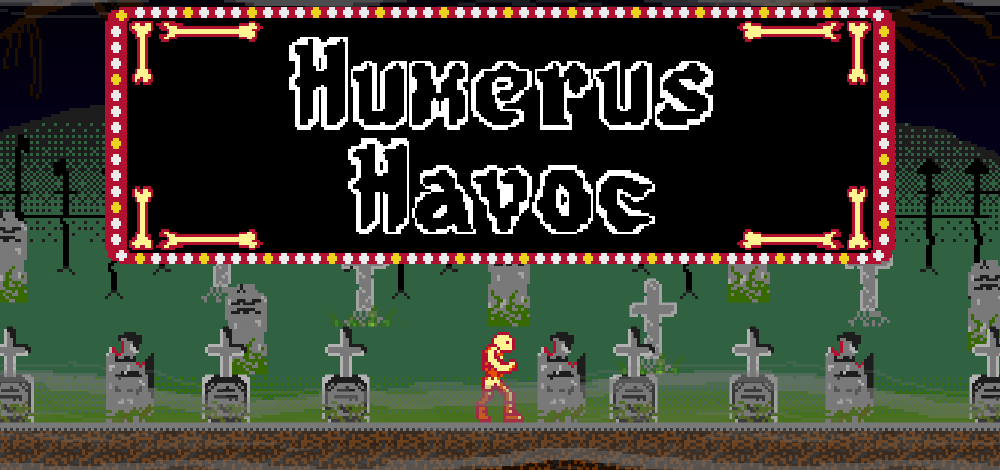 Humerus Havoc
A downloadable game for Windows
Humerus Havoc is a 2D sidescrolling action platformer. Journey across 5 unique stages to collect relics and fight exciting bosses, in this loveletter to old 8bit gaming.
Original 8-Bit music score, hundreds of hand drawn sprites, and cutscenes with at least 2 bone puns.
Story
In this game, your witch of a wife has bought you back from the dead. The only problem is, the only thing she brought back to life was your skeleton!
Humerus must travel across 5 levels to regain the relics required for Claudia to fix the spell. But it wont be so easy!
You'll run into old friends, old enemies, and alot of bad dudes.
Controls
This game has full controller support and allows controls to be remapped.
Default mappings are:
Arrow Keys / WASD to Move
Z to Attack
Space to jump